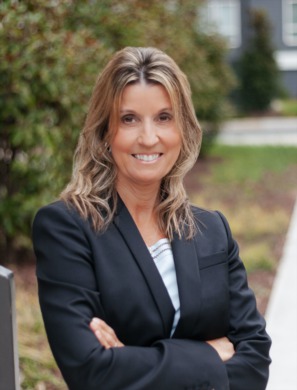 A true southern girl at heart, I was born and raised in Hickory NC. My mother's parents had a farm in Conover, NC and I am one of 22 cousins who helped out around the farm on the weekends. It was quite an experience growing up and it gave me a humbling view on the beauty of North Carolina.
After graduating from Saint Stephens High School in Hickory, I attended Western Carolina University in the small town of Cullowhee, nestled in the mountains of North Carolina. Upon completion of my Bachelors degree, I moved to Charlotte and worked in the healthcare industry for many years where I met my husband, Michael. We married and now have two children. We lived in Charlotte for several years then moved to the Concord area where we have settled and raised our children.
My interest in Real Estate began as I saw the growth in Charlotte and the surrounding areas. After raising our children, I decided to pursue my passion of exploring a career in real Estate. I bring a wealth of knowledge about the Carolinas and will take the time to counsel with you. From the beaches to the mountains, there is no better place to call home. We are so fortunate that we don't have to leave the Carolinas to enjoy a wonderful vacation, with all that North Carolina and our next door neighbor South Carolina have to offer. 
I am patient, sincere and trustworthy and will provide my undivided attention to accessing your needs and wishes. Purchasing a home is one of the most important decisions of your life and I understand the emotions and demands that go along with such an important task. I would love to assist you with your needs and I am available to answer any questions you have. Please feel free to reach out to me!