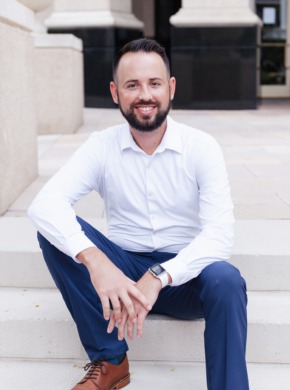 Austen grew up in Orange County California. Austen went to college at UNLV and ended up graduating from The College of Idaho with a degree in Business administration with an emphasis in marketing.
After traveling and playing mini tour golf all over the country visiting various cities, finally decided to settle in Charlotte, North Carolina. Contributing to the vast melting pot Charlotte is today! Started in the food service industry helping people but smiles on their faces through food. Always had a passion for real estate. Now, helping people by putting smiles on their faces through real estate.
Whether you are a first time buyer, a seasoned veteran buyer/seller or an investor. Austen will do everything to make the real estate process a simple, fast, and enjoyable one!
In Austen's free time you probably will find him exploring new breweries, restaurants, working-out or playing golf.
Favorite Charlotte neighborhoods: South End, Plaza-Midwood, Dilworth, South Park and Ballantyne.
So, what are you waiting for? Let's set up a meeting if you are thinking about real estate in Charlotte! Don't be afraid to call, text or email me. I will respond ASAP.